Just strapping in the bouquet, like a passenger, worked really well!
It has been a magical week. We hit 50,000 views from 131 countries and now I am in the awe-struck stage. Who would have "thunk" it?! I came on to YouTube to, hopefully, help a few people. I never dreamed that people from 131 countries would come and visit.
My favourite day of the week was Monday when these beautiful flowers arrived from Benji, Judy and Julianna to congratulate me on becoming a Canadian and also to congratulate me on the stop smoking progress. Aren't they just too beautiful for words? I brought them home this evening. They have spent the week at work bringing smiles," ooohs and aahs", pangs of jealousy, and other emotions to so many people. 
I received a great quote this week but I have no idea where the quote came from so I will give my version of it rather than infringe a copyright. Live a life that matters… every day. It doesn't matter what you have but rather what you gave. It doesn't matter what you learned but rather what you taught. Get the idea?
It is really strange how many people have been writing to me about the non-smoking thing. I got an email early this morning thanking me and telling me I was an inspiration. This person saw me strong and courageous. Yet, as I read another email from the same person I found out that they are really sick. Terminal, in fact. They are so in awe of the fact that I created my own "family" in my life. My personal support team. My Cheerleaders. They so desperately wanted that. I explained that that was the very reason I started DearMamaSal – to provide that extended family feel for those who needed it.
I love the "Our Pets" page! If you haven't checked it out … do so, it is bound to make you smile at least once! During one of our BlogTV sessions someone suggested that we might want to have a "Movies we have enjoyed" page as well. Let me know if you would like that or send your input to dearmamasal@gmail.com and I will start the page and see how people react to it. Don't feel you have to send us the intelligent recommendations… send the truth! The movies you enjoyed. Not the ones the critics thought you should enjoy!
Another week and more leaning. I just find it so hard to thank everyone who made these milestones possible. Big hugs to you all.
YouTube Channel Update – Week 27
Subscribers  2435
Views            53,241 from 131 countries
Blog views   3655
Lessons learned: There are strange people in the world… I put up a vid on how I keep my nails so long, white and beautiful and the weirdos (with fetishes) came out and contacted me. Not something I expected at 65!!! hehehehe
It was so exciting to hear that Judy and Benji were at the hospital because Juliana has decided that she doesn't want to wait until the end of the month to meet her mommy and daddy… she is pushing her way into the world today!

Of course, the joke is that I found out about it via the ItsJudysLife channel! Remember when we used to get phone calls?! Actually, I was so stunned that I didn't even watch the vlog (going to do that in a few minutes) but I immediately sent a note through to the happy parents-to-be and wished them well.

I had better check the channel right now because the chances are that they would have announced the birth through there as well – be right back!!

She has arrived! She is weighed in at 8lbs. Welcome to our world, dear little Juliana.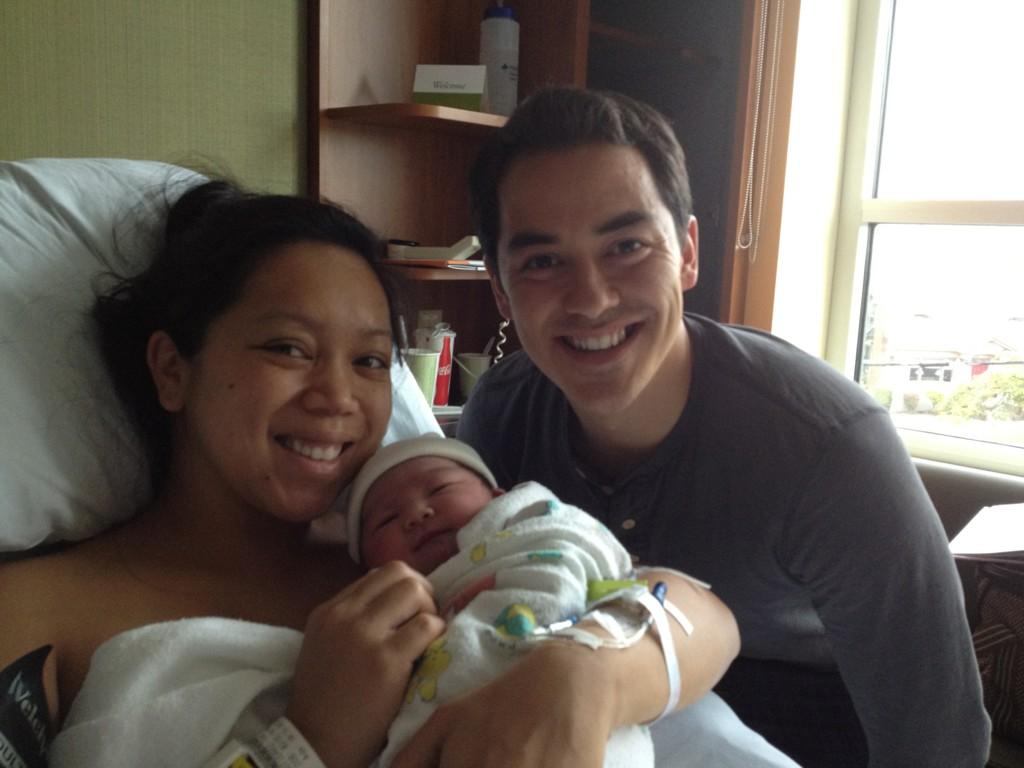 YouTube Channel Update – Week 8
Subscribers  1260
Views          13,935 from 109 countries
Blog views   1349
If you want to leave a comment, click below
Check out: http://www.youtube.com/DearMamaSal or Like us on Facebook https://www.facebook.com/DearMamaSal if you would like notification of any live broadcasts
If you want to leave a comment, click below